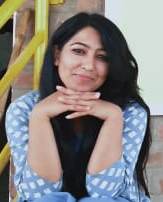 Girls Hostel Warden : Dr. Reeta Kumari
Since 5 December, 2016 onwards
kreeta281@gmail.com
Swami Vivekanand Govt College Girls Hostel has capacity of 90 girls and at present 85 girls are residing in the hostel form different streams of UG and PG courses. There are 26 rooms having three seater and four seater capacity. The hostel intends to provide opportunities of their all over development, therefore, the hostel undertake following activities.
Eco Club : To inculcate the  aesthetic value towards our nature , eco club has been constituted of the hostel girls who themselves do the gardening, plantation and cleaning drive off and on.
Yog Training : It was the initiative taken by warden Prof. Reeta Kumari to teach Yogasanas and pranayam  to the girls since the academic session 2017-18.
Recreation Facilities: apart from the above, fresher's and farewell parties, sports meet, talent hunt, poster and painting competitions are organized throughout the academic sessions.